Life, career and project coaching with Svetlana Elfimova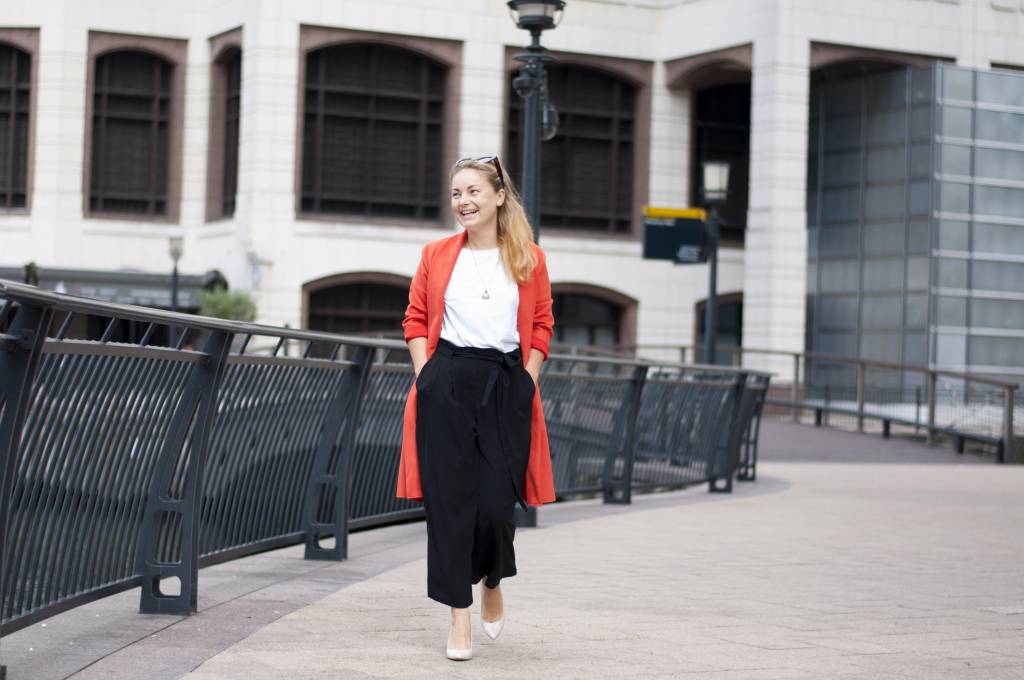 Hi everybody and welcome to my page!
My name is Svet (it means "light"). I am a coach based in London. I specialise in helping people to launch their projects, identify career prospects and improve wellbeing. On this page you will read a story about me and how I can help you to improve areas of your life you are keen to improve; find some reviews of my work; a list of my qualifications & certificates; contact details, plus a little bit about how we will work together if you decide to go for it. 
♥♥♥
Let's imagine, you have a dream or an idea of creating an online shop or opening up a flower store. However, something stops you. It maybe a fear, maybe lack of confidence, or you may not have enough time to really look into your dream and make a business plan.
We will analyse what your dream consists of, so that it becomes a calling! A goal that makes sense to you. We will focus on your resources, emphasise strengths, identify possible obstacles and come up with multiple ways of solving it. After that, we will look into other areas of your life and see how your goal (and it will become a goal with a specific timeframe and a plan) corresponds with your lifestyle, commitments, and of most importance – your personal values.
This process is based on partnership, I am there to support you and be there for you when you need me, however, it is your responsibility to take the necessary steps, choose the best way for you to accomplish what you wish for, set goals and so on. Visualising, discussing, scheduling your dream project will help to make your goal achievable and tangible with concrete steps to take as identified during a coaching session. We will make sure the path you take is true to you. On following sessions, we will evaluate what has been done and see where it takes you next, see what else rises up and, together, we'll find out how you prefer to deal with it. 
Yoga with Svetlana is a journey to mindfulness and kindness. As yoga instructor and as a person Sveta is inspiring, powerful and wise. The holiday was the perfect balance of yoga and lovely food with great company. The location was beautiful and the accommodation was lovely. The atmosphere created generally around the retreat meant that each guest felt that they had the freedom to do what suited them best. Everything was perfect and I wouldn't have changed a thing. Thank you Sveta for this experience! Highly recommended!!!!
– Marina Church, yoga enthusiast, herbalist
Coaching is not magic, however, it feels like it! It's a method we use to help you achieve a goal when you decide to take ownership of your own life and explore your ways of living it. It is a possibility for you to enhance certain areas of your life – health, lifestyle, career, purpose, relationships, etc.
Coaching helps with self-esteem, self-confidence and self-awareness. Coaching helps to boost your motivation. It positively impacts wellbeing and proved to be a strong tool to help reaching goals. When I talk about goals – it can be anything. Maybe you have, for instance, a clear picture of what is it happening in your life and see what you would like to improve. Maybe you wish to find more time for yourself, create space in your head, and allow ideas to flow. Maybe you wish to explore a new career path, but are not sure what exactly you would like to do. I can help with that. 
Sveta's presence is reassuring and her questions are thought-provoking. The very fact that we discussed my experience, my doubts and aspirations, helped me to move on and get my confidence back. It didn't happen straight away, of course, but it was the first and much needed step. Thank you so so much! It is always a pleasure to be around you!
– Sasha Mazikina, project manager
♥♥♥
My background is event-management. I've worked for more than four years at Formula 1 Grand-Prix in corporate hospitality around the world. My other big love is media and movie-making. I worked with BBC Panorama, Channel 4 News, ARD, and NBC Olympics. I've been practicing and teaching yoga in the UK, India, Russia, Indonesia, Thailand for more than 8 years.
Currently, I focus on private sessions, tours and project coaching for other yoga teachers who want to run their first retreat. My previous place of work was Booking.com, where I experienced how coaching helps to deal with inner limits, finds creative ways of solving problems, how this new way of thinking can be applied in everyday life and to make life better.
I am following my own dreams too – pursuing my master's degree in business (organisational) psychology. My research project is focused on wellbeing and coaching in the workplace. What do we learn in this degree? Motivation, decision-making, psychological assessments, career perception, collaboration, leadership strategies, career coaching, organisational structures & behaviours, and change management strategies, amongst other things.
People tell me after sessions that I am able to create a special atmosphere of support and empowerment for them that builds trust and allows them to comfortably express their creative freedom and the right to decide and go beyond their own limits – I believe in people, I believe in you. I am the coach whose will is to support and work together. I can see potential and apply various techniques, mixing this with own experience, in order to help you, the client, to find your own unique way to achieve and expand.
Clients grow through learning new ways of thinking, questioning oneself, finding the answers within. It is a lot about connecting to yourself, to your own inner strength. This is where coaching links to yoga for me: yoga is a tool to learn more about yourself and your own body, recognise breathing patterns, calm the mind and start noticing, actively, what's happening within and outside of your own body and mind. I work with a bunch of creative people to help them launch projects, expand hobbies into a side business (I consult yoga teachers that want to run a yoga retreat, but have never done it before), I help people to organise their own events and overcome fear of failure by cutting down a big piece of work into small, manageable steps.
Step by step, this is my approach!
♥♥♥
I invite you to give it a go if this is something you wanted to try for yourself. If you feel stuck, wish to start a new project, but hesitate, need to solve an issue, and need support – book your free intro session now
Coach Svetlana Elfimova – What my clients say:
Read REVIEWS on FACEBOOK by Clicking HERE
I started following Sveta on Instagram and I decided to try a coaching session with her. I have been running my lifestyle concierge company for over 1,5 years and I got a bit stuck in developing the project. I had plenty of ideas but was difficult to decide which ones should become the ones to start with. My move to France added on top the questions whether I should continue or move on and create something new. Even after the first session with Sveta I got a more clear vision

 on my next steps. Sveta always sent me a follow up email describing all we talked through and proposed small homework to do, which I found very helpful. After a few sessions I already launched a new project which became a part of my old project and helped to connect some of my ideas. We are concentrating on here and now and what can we do now to make something work, we worked on the stress and time management as well. Sveta is very supportive and is available when I need to ask a question or an advice. 





I recommended Sveta to some of my friends and a miracle happened. A close friend of mine from New York proposed a collaborative project and we developed it very fast- all thanks to Sveta's coaching session. 





If not coaching I would probably just close my project, but here I am now- planning amazing art-fashion tours for the next year all over the world, meeting new people, creating business strategies and developing. I would highly recommend coaching with Sveta to people who want to change something in their business and personal life, who stuck with their projects and need a restart and boosting!
Choose and book your 30-minutes free introductory session via the link on my schedule HERE . What happens at the first session: we meet and decide if we both want to work with each other. Think of a perfect time for you – there is no rush, just a quiet place with a good internet connection. We will talk about the coaching contract, your case, your circumstances, and I'll explain how we will interact in the future if you feel like working with me on your goal.

 We meet on Skype or Zoom at a scheduled time. Before the meeting I will send you a google form with the coaching contract (the terms and conditions of our partnership). We will align our expectations and understanding of coaching and identify your goal. At the end of the session, we will exchange open feedback and decide if you are ready to go for it. In this case, our coaching relationship begins – we agree on how many sessions you want to book and add this info to the contract. After that, I will send you the link via email to process the payment. One coaching session of 60-75 minutes is 50 GBP. As a bonus, I provide email support between the sessions.

How often to meet? – clients usually wonder this at the beginning. I would say, for it to be effective for you, it's better to meet twice a month, however, with some clients we talk once in a month. Whatever works for you. It totally depends on your availability and preferences. In some cases, we solve the issue in one go, so do not feel that you may be trapped. I aim to help in the way that is most effective for you and if a person is ready for a change (there is no inner resistance to change), the change can happen pretty quickly! See how it goes for you.
Book your first complimentary 30-minutes coaching session via Calendly
♥♥♥
Coaching and business psychology qualifications/certifications:
Master of Science in Organisational Psychology, City, University of London
Wellness coaching course, Institute for Wellness Education
Employee performance coaching, Transformation University, Inc.
Continue coach education (CCE ICF) in Core Competencies and Resource Development, Psychodemia
Other courses and professional development: 
CYQ Level 3 Diploma in Teaching yoga with YMCA Fit & Yoga Professionals (500 hours training)
200 hours Yoga teacher training in Rishikesh, India, Rishikesh Yog Dham 
10 Days Vipassana meditation in 2014 (May), Indonesia
Pranayama course "Breathe" with Swami Sachidanand in 2013, Vashisht, India
1 year of hatha yoga course in Tara Yoga centre, London
4 Days Vipassana meditation in 2014 (x 2 in July & November), London 
Still have some questions left?
Feel free to ask me via this form
        or make yourself a cuppa, turn on some calming music and send me an email to svet (dot) coaching (at) gmail (dot) com 
♥♥♥
 Svetlana Elfimova
Svet Coaching and yoga in London and Worldwide
Contact details:
+4477153I96I6
svet.coaching (at) gmail (dot) com
www.facebook.com/svetwellnesscoach/
https://www.instagram.com/svet_travels/