The Sky Fashion have released a new album "Melancholic Park"
The Sky Fashion's debut album, Melancholic Park, was released in December 2014 and is now available on I-tunes store  and Google Play.
This first album, called after the title song, brought great success in the United States. An amazing peace of art, the music video of the song Melancholic Park won two International awards for Best Cinematography at the International Film Festival in Manhattan, a MERIT at the Accolade Global Film Competition and was nominated to win Best Music Video at  RED ROCK Film Festival.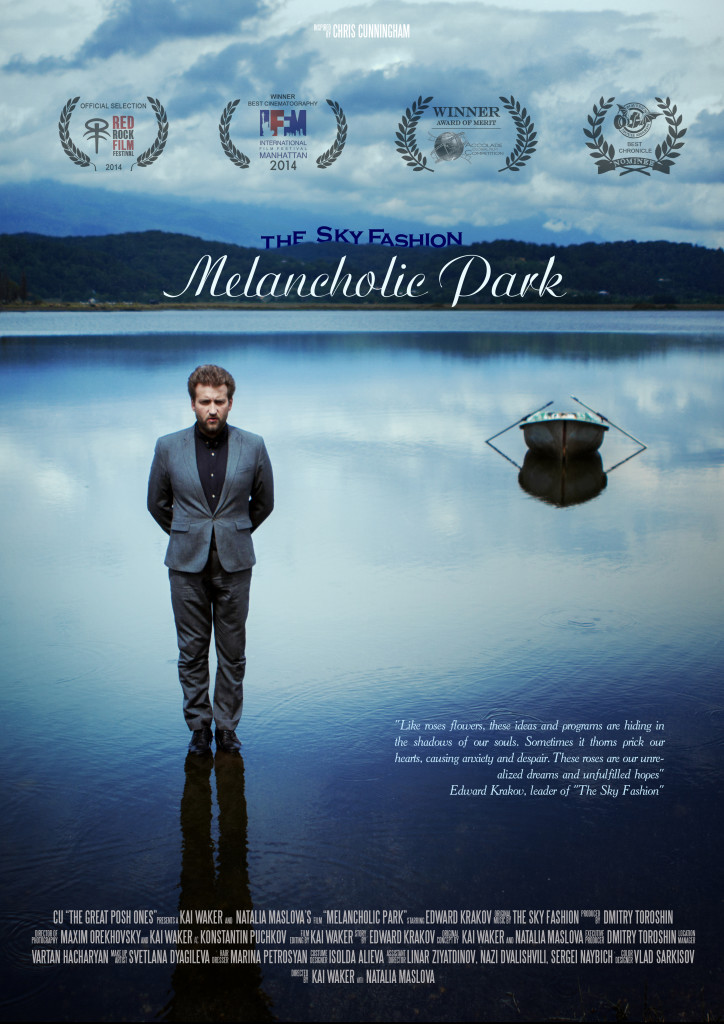 Their songs receive enthusiastic approval from people all around the world – France, US, Great Britain, Russia, Germany, Ukraine. They are quite unusual for the Russian music industry genre – intellectual and progressive pop. The songs are like drawings in mystical colours and shades; they talk a lot about light and darkness, melancholy and loneliness. Behind the lines, the songs are full of energy, illusion, meaning and philosophy.
The leader and the other members of the band have been into music for many years. In 2013 their paths crossed and they started "The Sky Fashion" with new harmonic and rhythmic approaches. The musicians thoughts and ideas transform into melodic and intimate songs. The lyrics are incredibly deep and full of provocative thoughts, which might lead one to an interesting journey discovering oneself.
The music they write is underlined by something that's very simple, melancholic and romantic. It draws in the mind enormous pictures of open space, cosmos or park. It might be dawn in a forest or lonely creature next to a lake.
The album contains nine songs. The Sky Fashion have already started work on their new album which is due to be released in October this year as well as another outstanding music video to be filmed in South Russia, Sochi and at a secret location in Europe.