Merry Christmas London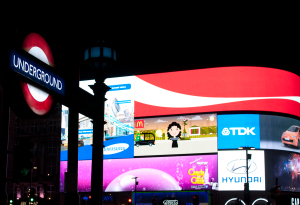 Merry Christmas to everyone! Hope your day was great. We had a short walk around Regents street and Piccadilly.
London is incredibly beautiful every single year during festive time and getting even better! 2014-2015 is not an exception.
I thought it's pretty much the same all around Britain in terms of beauty, style and decoration, but last week I went to Essex and saw Christmas tree there and was quite surprised how bad it was (ups, sorry). They say people complained about the ugly tree to council, it's been changed a bit…Well, they should have invited designers from London.
Another thing. The most wanted night of the year – New Year eve – is going to be different for Londoners and tourists coming to see Fireworks. This year you have to buy a ticket to get close to the embankment. And the tickets are obviously sold out already!  Happy New Year!