Does your inner voice matter?
I recently watched a presentation on psychology and there was one particular question that caught my attention: Is your inner voice helping you in life, or is it playing against you?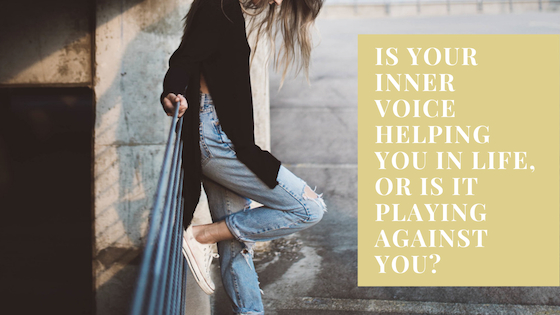 Such a thought-provoking question, isn't it? Since I watched the presentation, I have borrowed this question to increase my own awareness of the quality of my thoughts. There are patterns that we all have and we can have difficulties recognising them as patterns. It is only when we become aware of a pattern that we can address it. Breaking it, if it's a negative pattern. If you have the will to change something in your life, it becomes necessary to turn your attention inwards, towards yourself, and to examine your own inner game.
The term "inner game" was introduced by Gallwey. As a tennis coach, he recognised the outer and inner games that the players he coached played when they were on the tennis court. The outer game is the game that is played physically between two players, the inner game is the struggle each player has with their inner self. How much a player believes in themselves, encourages or discourages them and affects their game.
This concept of causality was not created in the 20th century when Gallwey worked, but a long time ago by the philosopher Immanuel Kant. Kant came up with the Koan (a short story that describes a process that happens in the mind of a person after activating an event):
I see a tiger.
I think I am in danger.
I feel afraid.
I run away.
This concept is describing an activating event ("I see a tiger"), thoughts related to that event ("I think I am in danger"), emotions and feelings following those thoughts ("I feel afraid"), and the behaviour as a reaction to that emotion ("I run away").
Modern coaches have found a way to apply Kant's theory to coaching practice, to share with a coachee the idea that a certain situation can be thought of differently, felt about differently, and, therefore, dealt with differently. It is useful to observe your own chain of behaviour, especially to repetitive situations that trigger patterns of reaction in you.
In Buddhism they talk about breaking the cycle of samsara, a non-traditional approach, it means breaking the pattern by reacting differently to a familiar situation in order to stop suffering. In life we can use this to reach different results, those that we truly wish for.
So, does your inner voice really matter?