Coaching components and what it is all about
Coaching components and what it is all about
What is coaching and why it's becoming so popular? How can you learn to coach yourself and where to find a reliable coach to walk shoulder to shoulder towards your goal?
Coaching is a way to support oneself on a journey of unlocking one's potential in order to maximise performance or achieve a certain goal. You can find many definitions of coaching online, however, it's difficult to agree on a single one. Coaching is about the relationship between a coach and the coachee, it's a set of techniques, it's an approach based on asking questions and active listening, it's about GROW and other models at the base of coaching framework, and so much more.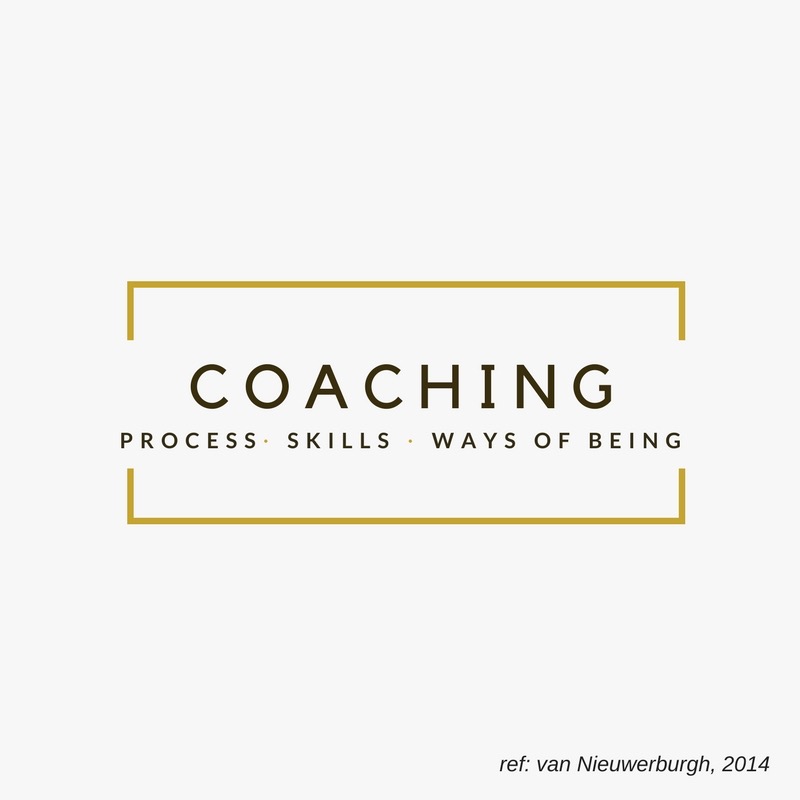 According Nieuwerburgh (2014) there are three main components of coaching:
1) The coaching process – how a coaching session is set up, what tools and techniques are used, what the coaching environment is like, etc.
2) The coaching skills – skills that the coach has to have in order to work effectively: being a great listener, asking related questions, believing in people, giving constructive feedback and encouragement, being self-reflective and self-aware.
3) The ways of being – basically, practice what you preach. The skills and techniques learned integrate into the personality of the coach and resonate with them on a truly deep level. The coach should be genuine, open and honest about their feelings and thoughts. It's essential to maintain a positive attitude to a coachee and remaining non-judgemental (and confidential) about what is raised during the coaching conversation. It's about the coachee trusting the coach.
When I started my research on coaching I had some doubts. Firstly, how do I know what I'm reading is not fraudulent, a shallow approach, just a storm in a teacup. Secondly, there are lots of judgemental opinions I find disturbing. One being that one has to become an expert in a particular field in order to guide someone else (I believe that this is where coaching can be confused with mentoring).
It is my way to not to believe what others say in these cases, but test things in real life. I get myself into practices, trials and attending therapies so I can learn as much as possible from my experiences. Only then do I talk about it. I have approached coaching the same way.
At a large international organisation where I worked we had coaching sessions as an on-boarding experience and support system. I started to learn about it through actual practice and saw immediate results. I used to believe that in order to change something you have to go deep inside, uncovering something like a traumatic experience and go through timeless therapies. But coaching allows you to be present and to deal with something right then and there and allows you to see your limitations as opportunities. It is something to do with a mindset, belief system and assumptions. Coaching is a breakthrough tool that helps to figure out a person's strengths, goals and how to focus the strengths to achieve those goals. It involves a connection and holistic approach which gently helps a person create their own unique action plan, to make someone comfortable in talking and sharing, and to help a person feel they are supported. Coaching gives people courage.
However, coaching is not a therapy. It should be used within a non-clinical population. If a coach observes a certain behaviour that stands in the way of effective coaching (overreaction, emotional instability, a release of anger or strong negative emotions), referral to a specialist should be given.
How to coach yourself
Coaching is about asking questions. Take a few sessions with a coach, observe the thought patterns you are having and learn about your own mind's limitations. Take a few questions away that you find useful. For instance, I ask myself – how am I going to feel if I do X thing (jogging/yoga/travel)? And how I am going to feel if I don't do that thing X? It helps to evaluate the future experience, increases awareness and helps one to take the right step forward. Other useful questions are – what is my obstacle now? And what are the options to overcome it? Allow your creativity to flow and think of something you never tried before. Give it a go.
There is a super effective model that lies at the base of many coaching sessions – you may have heard of the GROW model. G – stands for Goal; R – Reality (what do you have now / where are you at the moment (context related)); O – what are your Options; W – Way forward (the creation of an action plan). We read a lot about it in popular magazines and self-help books, but rarely do we apply models such as GROW to life without a coach present to guide us. A coach may just be your buddy, it doesn't matter. A coach is someone that helps you to learn more about your unique self and to help you find your own unique ways of achieving what really matters to you.
Ref: this article is based on a lecture materials from MSc course in org. psychology at City, University of London.